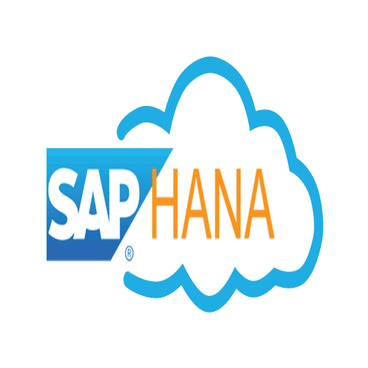 SAP HANA (High-Performance Analytic Appliance) is an in-memory data platform that provides real-time analytics, data processing, and application development capabilities. It is designed to work with massive amounts of data, both structured and unstructured, and enables organizations to extract insights and make data-driven decisions quickly. Join GB training & placement centre to get best SAP HANA Training in Chandigarh.
Course content
Chapter 1. Introduction
Evolution oh HANA
Introduction to SAP HANA
Introduction to SAP In-Memory Strategy and Technology
HANA compare to BWA
SAP HANA Landscape
SAP In-Memory Computing Product Strategy and Roadmap
Chapter 2. SAP HANA In­-Memory Sizing Look & Feel
In-Memory Computing Studio
Administration view
Navigator View
System Monitor
Information Modeler
Chapter 3. Architecture
Architecture Overview
IMCE and Surroundings
Row Store
Column Store
Loading data into HANA
Data Modeling concepts
Reporting
Persistent Layer
Backup & Recovery
Chapter 4. Data Provisioning & Replication
Replication Server
Replication Process
Replication Architecture
Data Services
SAP BODS and HANA
Basic Data service Connection types
Data services 4.0
Full Extractor through ODP
Configure Import server
Create and execute a Data Service Job to Populate HANA
Chapter 5. Modeling
Introduction to Information Modeler
Levels of Modeling
Attribute Views
Analytic Views
Calculation Views
Export & Import
Trigger-based replication with SAP Landscape
Approaching SAP HANA
Modeling Connecting tables
Advanced Modeling features
Hierarchies
Restricted & Calculated Measures
Filter Operations and Variables
Currency conversion
Introduction to SQL script and Script based Processing Information Models
Managing Modeling Content
SAP HANA User Management and Privileges
Chapter 6. Reporting
HANA, Reporting Layer and Connectivity option
Business Objects BI 4.0
Business Objects BI 4.0 Explorer
Business Objects BI 4.0 Enterprise
Crystal Reports via ODBC/JDBC Connections
Others, MS Excel
Chapter 7. User Management
Creation of Users
Creation of Roles
Creation of Role Hierarchy
Assignment of Users to Roles
Authentication
IMCE Authorizations
Do you need any help?
Just fill the following form to send a message to us and we will get back to you soon.